Introduction
Online trading entails buying and selling orders for financial securities and currencies using a brokerage platform based online. Online trading became popular in the late 1990's with the evolution of technology where high-speed Internet and computers became affordable. Stocks, bonds, and currencies just to mention a few can all be traded online. However, there are huge risks involved in the business that ought to be mitigated for its sustainability.
Cyber Crime
The most obvious risk while working online today is cybercrime. Once a hacker steals your username and password, your account is vulnerable to any manipulation to the extent of them controlling what you buy and sell; or even locking you out by reporting suspicious activities to the servers. Cybercrime, like any other crime, should be reported to the relevant authorities whether at local or international levels. If you suspect such action on your account, report the case immediately before someone milks all your investment away. On this website, you will learn more on you can avoid scams.
Stock price fluctuation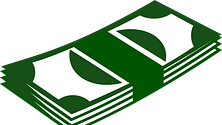 Stock prices fluctuate very fast so when an investor tries to sell or buy a stock at the same time; the price can change very quickly. The price on the computer changes without notice and therefore one should not be surprised when they end up paying much more than you can afford or intended to trade. To protect your investment, you should buy limit orders instead of market orders while submitting a trade. Investors should understand the risk involved in this rapidly moving market and ensure that they are on the safer side.
Practice Accounts
Investors are at first reluctant or rather nervous to start trading due to the unpredictability of the business, and therefore prefer start by opening a practice account. These practice accounts are clear marketing strategies for the parent companies, and they will, therefore, give users false confidence. The demo accounts help you understand online trading essentials like double checking your orders before submission.
The risk here is that investors will tend to place serious money and lose it in minutes only because it all seemed to work out in the practice accounts. This could lead to loss of even more than the initial 100% investment. To protect yourself from this as an investor, you ought to be conscious of every entry and trade.
Online trading is not meant for everyone as it carries a high level of risk that is not suitable for all investors. Before trading, consider your level of experience, investment plan, and the overall risk appetite.…